Paula M Naranjo/Parent Editor
Caitlin Mullen, Bizwomen contributor
Jul 6, 2020, 7:15 am EDT Updated: Jul 6, 2020, 11:50 am EDT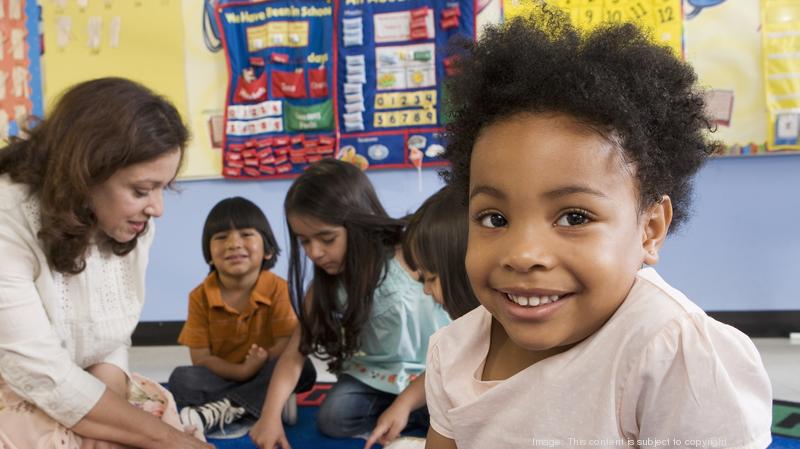 The cost of child care was already a looming crisis for many families. Some worry the pandemic will worsen the situation. 
Recent Care.com surveys found the coronavirus pandemic has only intensified the child care crisis for parents across the country. Close to half of parents (47%) are more worried about the cost of child care now than they were prior to the pandemic. Just over half of parents (52%) expect Covid-19 will inflate the cost of child care.
More than 2,000 parents were surveyed on Covid-19's effect on their child care situation, and more than 3,800 were polled about child care costs.
"Our economic recovery rests on people's ability to get back to work, and for parents, that makes child care indispensable. But with social distancing, remote work and the closure of businesses that many parents rely on, a new dynamic of childcare is quickly emerging, and if we don't take action now to solve this childcare crisis, there will be huge ramifications for all of us," Care.com CEO Tim Allen said, per Care.com.
Prior to the pandemic, affording child care was a challenge for many. Now, parents have struggled to manage work with children at home, or face job or wage cuts.
Many worry about their ability to afford child care going forward, or how a return to work could be possible if children aren't back at school full-time. School districts are working on fall plans, considering in-person and remote learning, and those plans matter to the 40% of workers between ages 20 and 54 who have children at home, per Axios.
"It feels like child care is being regarded as a footnote of reopening plans rather than a headline. But until schools properly reopen, there cannot be a return to business as usual," Sarah Lux-Lee, CEO of consultancy Mindr, told Axios.
The Center for American Progress has projected daycare center closures across the country could wipe out 4.5 million slots for children. This means fewer available slots at remaining child care centers, plus expenses related to stringent safety procedures at such facilities, will mean a bigger bill for families, reports Axios.
Of parents polled by Care.com, 45% ranked the pandemic's impact on their child care situation as an 8, 9 or 10 on a scale of 1-10, revealing just how many families are struggling to manage it all.
"We are not burned out because life is hard this year. We are burned out because we are being rolled over by the wheels of an economy that has bafflingly declared working parents inessential," Deb Perelman, Smitten Kitchen food blogger, recently wrote in The New York Times.
Just 7% of parents believe returning to a normal routine is safe right now, per Care.com. More than half (52%) don't expect things will return to normal until next year or until a vaccine is developed; in areas particularly hard-hit by Covid-19, 63% felt this.
Sending their children back to daycare makes 63% of parents somewhat or very uncomfortable, and 35% are now considering in-home child care instead. About 54% of Americans are uncomfortable about K-12 schools reopening for the upcoming school year, a Politico-Morning Consult poll found.
No surprise to working women: 41% of parents polled said mom has handled the majority of extra child care work during the pandemic; only 15% said dad has taken on most of it.
Almost all of those polled (96%) said government and business leaders should provide additional financial support for child care if American workers are expected to resume normal routines.
More than 70% of parents are spending 10% or more of their household income on child care. Fifty-five percent of families spend at least $10,000 annually on child care.
Interestingly, 60% of parents didn't think the cost of child care would affect their career moves, but 54% admitted they've made workplace changes to afford care. More than 70% said their job has been affected when child care plans fell through on short notice, per Care.com.
"What scares me the most about this pandemic is that it forces me out of the workforce. Without full-time quality child care and the ability to work on my business, I sort of get squeezed out," working mother Katie Ring told CNBC.
We would love to hear from you, have a story, tip or recipe you would like to share with our readers? Feel free to email it to throughlovewelearn@gmail.com.
Nos encantaría saber de usted, tener una historia, un consejo o una receta que le gustaría compartir con nuestros lectores. No dude en enviarlo por correo electrónico a través throughlovewelearn@gmail.com.
Paula M Naranjo
IG: Paulamarienaranjo
FB: MarieNaranjo
exposure-magazine.com