Historian says 1921 Tulsa Race Massacre was "actively covered up" by White community
>>> HELLO EVERYONE, I'M TANYA RIVERO, WELCOME BACK TO CBSN THIS MONTH MARKS 100 Years SINCE THE TULSA RACE MASSACRE. IT'S WIDELY CONSIDERED THE WORST DISPLAY OF RACIST VIOLENCE IN AMERICAN HISTORY. BUT THE STORY OF WHAT REALLY HAPPENED THAT DAY, ONLY RECENTLY CAME TO LIGHT. ON MAY 31, 1921, A WHITE MOB DECIDED TO SEND IT ON TULSA, OKLAHOMA GREENWOOD NEIGHBORHOOD, FOLLOWING RUMORS OF A BLACK TEENAGER ASSAULTING A WHITE WOMAN. IN A 24 HOUR SPAN, THE MOB RANDOMLY SHOT AND KILLED INNOCENT BLACK CITIZENS AND ALSO DESTROYED SCORES OF BLACK- OWNED BUSINESSES, CHURCHES, HOMES AND SCHOOLS.
AS MANY AS 300 PEOPLE ARE BELIEVED TO HAVE DIED THAT DAY BUT THE EXACT NUMBER REMAINS UNCLEAR. NOT ONE PERSON WAS EVER CHARGED WITH THE CRIME. SCOTT ELLSWORTH CHRONICLES THE STORY OF THE MASSACRE IN HIS LATEST BOOK, THE GROUND-BASED BRAKING, AND AMERICAN CITY, AND ITS SEARCH FOR JUSTICE. HE ALSO DETAILS HOW THE MASSACRE WAS PURPOSEY COVERED UP FOR DECADES. PROFESSOR ELLSWORTH JOINS US NOW HE'S A LECTURER AT THE UNIVERSITY OF MICHIGAN'S DEPARTMENT OF AFRO-AMERICAN AND AFRICAN STUDIES.
PROFESSOR, THANK YOU SO MUCH FO JOINING US.
LET'S STEP BACK 100 YEARS, IF YOU WILL, GIVE US A GLIMPSE INTO LIFE IN TULSA, OKLAHOMA, FOR A BLACK PERSON IN 1921. YOU RECENTLY SAID THIS WAS A PLACE WHERE AFRICAN-AMERICANS LEAVING THE MISSISSIPPI DELTA, ARKANSAS AND TENNESSEE, CAME TO GET THE BOOT OF WHITE SUPREMACY OFF THEIR THROATS, SO CAN YOU ELABORATE ON THAT? >> SURE, GREENWOOD, AS THE DISTRICT WAS CALLED, WAS JUST AN ASTONISHING PLACE, IT WAS A HOME TO ABOUT 10,000 AFRICAN- AMERICANS, WITH MORE PEOPLE ARRIVING EVERY DAY IN GREENWOOD, THERE WERE TWO NEWSPAPERS, THERE WERE TWO MOVIE THEATERS, ONE SAT 1000 PEOPLE, THE OTHER, 750.
THERE WERE MORE THAN 30 Restaurants, SERVING EVERYTHING FROM YOU KNOW, A SANDWICH OR A BOWL OF CHILI, TO YOU KNOW, FOUR COURSE MEALS WITH STEAKS AND CHOPS, AND ALL THE TRIMMINGS, THERE WERE MORE THAN 30 GROCERY STORES AND MEAT MARKETS, A DOZEN CHURCHES, MORE THAN A DOZEN SURGEONS AND PHYSICIANS, AFRICAN-AMERICAN SURGEONS AND PHYSICIANS HAVE THEIR OFFICES IN GREENWOOD, THERE WERE BLACK ATTORNEYS, REAL ESTATE AGENTS, DENTISTS, THERE WAS A HOSPITAL, PUBLIC LIBRARY BRANCH, A Post office, THIS WAS AN INCREDIBLY VIBRANT COMMUNITY, AND IT WAS A COMMUNITY FOR YOU KNOW, A NUMBER OF PEOPLE WHERE THE AMERICAN DREAM WAS REALLY WORKING FOR AFRICAN-AMERICANS.
>> AND SO, SCOTT, YOUR 1982 BOOK, DEATH IN A PROMISED LAND HELPED BRING THIS TRAGEDY TO LIFE. HOW AND WHEN DID YOU FIRST REALIZE THAT SOMETHING TERRIBLE HAPPENED IN 1921. AND WHY DID IT TAKE SO LONG FOR THIS TO COME TO LIGHT, WERE THERE PEOPLEWHO TRIED TO STOP YOU FROM PUBLISHING WHAT YOU HAD DISCOVERED? >> WELL, I LEARNED ABOUT THIS AS A KID, I WAS BORN AND RAISED IN TULSA, AND EVEN AS A 10 AND 11 -YEAR-OLD, I WOULD Listen STORIES OF OLDER ADULTS, THEY WOULD TALK ABOUT WHAT WE CALLED THE RACE RIDE, BUT WHENEVER YOU WENT INTO THE ROOM, YOU COULDN'T LEARN MUCH ABOUT IT, IT WASN'T UNTIL REALLY I WAS A COLLEGE STUDENT IN THE 1970 S, THAT I STARTED TO DO WORK ON IT. I PERSONALLY WAS NEVER Genuinely Threatened BUT BOY, THAT WASN'T THE CASE FOR PEOPLE BEFORE ME, IN THE 1940 S, AS LATE AS THE 1970 S, THEY WERE RESEARCHERS WHOSE LIVES WERE THREATENED, WHOSE CAREERS WERE THREATENED, FOR WANTING TO LOOK INTO THIS.
AND, THE REASON QUITE FRANKLY, IS THAT, FOR NEARLY HALF A CENTURY, IN THE WHITE COMMUNITY, THE STORY OF THE MASSACRE WAS ACTIVELY COVERED UP, OFFICIAL RECORDS WERE STOLEN AND DESTROYED.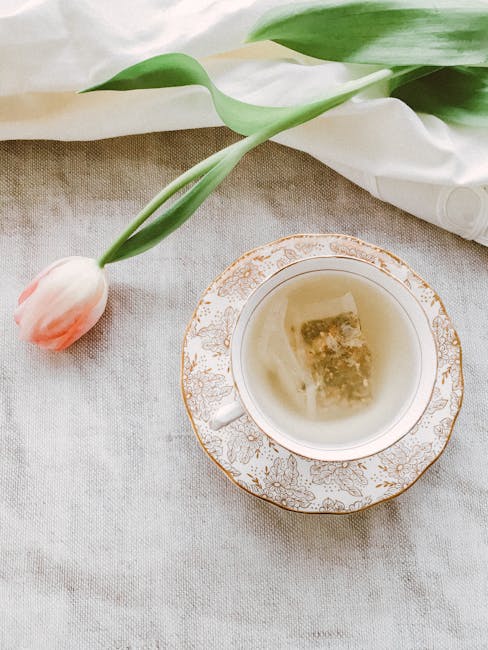 ARTICLES WERE CUT OUT OF NEWSPAPERS. YOU KNOW, IT WAS TULSA'S WHITE DAILY NEWSPAPERS WENT OUT OF THEIR WAY NEVER TO MENTION THE EVENT FOR 50 YEARS, IRONICALLY IN THE AFRICAN-AMERICAN COMMUNITY, IT WASN'T DISCUSSED PUBLICLY, EITHER. YOU Make ABOUT THE SURVIVORS OF THIS HORRIFIC EVENT, BUT IMAGINE THEM, LIKE HOLOCAUST SURVIVORS, MANY OF THEM, DID NOT WANT TO SHARE THIS AWFUL TRAUMA, THE MEMORIES OF THAT, WITH THEIR CHILDREN AND GRANDCHILDREN, SO AS JOHN FRANKLIN, HE SAID, TULSA LOST ITS SENSE OF HONESTY AND IT LASTED FOR ABOUT 50 Times AND IT HAS Made US NEARLY 50 Years TO GET THIS STORY OUT. >> YOU KNOW, AS YOU MENTIONED, YOU HAVE INTERVIEWED DOZENS OF SURVIVORS OVER THE YEARS, AND YOU KNOW, LAST WEEK OF COURSE, WE HEARD FROM A 107 -YEAR-OLD SURVIVOR ON CAPITOL HILL, AMAZING, I Symbolize SHE'S JUST INCREDIBLE, 100 Times 107 Years OLD, SO, ARE WE AT A POINT NOW, WHERE AS A COUNTRY, WE CAN ADDRESS THIS OPENLY, AS THESE LAST FEW SURVIVORS ARE STILL WITH US?
>> WELL I CERTAINLY HOPE SO.
I MEAN, THE STORY IS OUT NOW. YOU WILL STILL N IN, I STILL RUN INTO PEOPLE SAYING, I CAN'T BELIEVE I'VE NEVER READ ABOUT THIS BEFORE BUT I THINK STORIES OUT NOW, THERE WILL BE MORE ATTENTION COMING INTO THIS WITH NEXT WEEKEND SO, BUT EVERYONE LET THESE PEOPLE DOWN. NOT Simply DID THEIR NEIGHBORS TRIED TRY TO KILL THEM AND THEY DESTROYED THEIR HOMES AND BUSINESSES, BUT THEIR CITY GOVERNMENT LET THEM DOWN, THE STATE OF OKLAHOMA LEFT THEM DOWN, THE FEDERAL GOVERNMENT NEVER INVESTIGATED THIS HORRIFIC INCIDENT. AND, INSURANCE COMPANIES LEFT THEM DOWN AS WELL, THEY REFUSED TO PAY CLAIMS BY AFRICAN AMERICAN INSURANCE HOLDERS.
SO I THINK WE, AS A SOCIETY HAVE A LOT OF WORK TO DO. WE NEED TO MAKE THIS RIGHT, NOT SIMPLY FOR THE THREE SURVIVORS OF THE MASSACRE BUT ALSO FOR THE DESCENDENTS OF ANY SURVIVORS AS WELL. >> RIGHT, AND WHAT DOES MAKE THIS RIGHT MEAN, AS YOU KNOW, SOME OF THE DESCENDENTS ARE SUING FOR SOME KIND OF LEGAL REPARATIONS. WHAT DOES THAT MEAN, I MEAN, WHAT DOES THAT LOOK LIKE? AND HOW WITH THE CITY OF TULSA AND EMBRACE SOME OF THESE OPTIONS?
>> WELL, I Envision THAT YOU KNOW, THE CITY DESERVES A LOT OF CREDIT, TOO, FOR SUPPORTING OUR WORK TO FIND THE MASS GRAVES AND OTHER THINGS AS WELL.
I THINK THIS IS GOING TO BE A NATIONAL ISSUE, Very frankly. I CAN'T CLAIM TO KNOW WHAT THE PROPER FIGURE IS, THERE'S NEVER GOING TO BE ENOUGH, BUT YOU KNOW, 20 YEARS AGO, THE STATE OF OKLAHOMA HAD A CHANCE TO PAY SOME FORM OF FINANCIAL RESTITUTION TO THE 150 OR SO SURVIVORS, THEY TURNED THEIR BACK ON THAT, AND INSTEAD GAVE THEM A GOLDPLATED METAL. I Conclude WE CAN Define WHO THE SURVIVORS HAVE BEEN IN THE MASSACRE. I Make THERE CAN >> IN ESSENCE CREATED TO FIGURE OUT WHO THE DESCENDENTS ARE, AND WHATEVER THE PAYMENT IS, IT WON'T BE ENOUGH, BUT I Consider THIS IS GOING TO ULTIMATELY HAVE TO BE A FEDERAL RESPONSIBILITY.
LOOK, EVERYONE LET THEM DOWN, AND I Remember WE NEED TO DO SOMETHING TO MAKE IT BETTER. >> I Concur, THE EFFORT HAS GOT TO BE THERE, AND THE EFFORT NEEDS TO AT LEAST ATTEMPT TO MATCH THE CRIME. WELL, PROFESSOR ELLSWORTH, THANK YOU SO MUCH FOR JOINING US AND ALL OF.