PHILADELPHIA (CBS) — Former Philadelphia 76ers star and "Inside the NBA" analyst Charles Barkley shared some good news on Monday morning, announcing that he had received his coronavirus test results and they were negative. Barkley, in a statement released by the Turner Sports twitter account, says that he would like to thank everyone for their concern and support.
He is also urging everyone to be safe and take the "necessary actions to help ensure your well-being."
Turner Sports statement on behalf of Charles Barkley: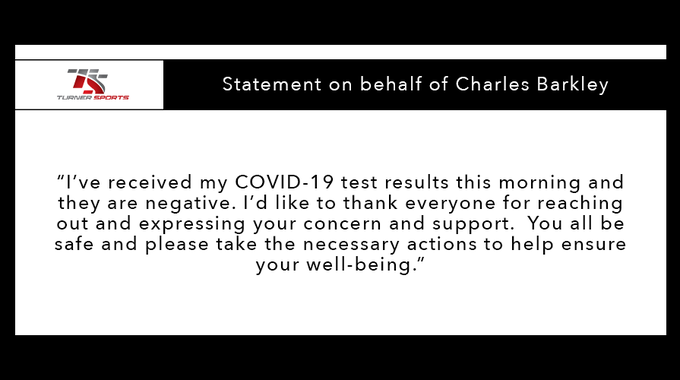 65510:57 AM – Mar 23, 2020Twitter Ads info and privacy176 people are talking about this
It's a bit of welcome positive news for Barkley after he told his "Inside the NBA" colleagues in a phone interview that he had been feeling under the weatherfollowing a trip to New York City.
Barkley then went into self-quarantine out of an abundance of caution and was tested for the virus.